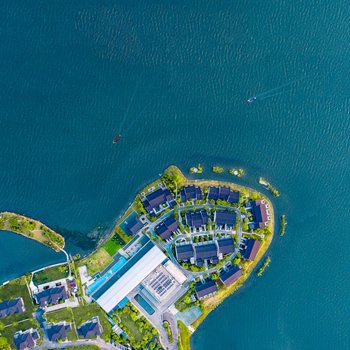 The Landison Dongqian Lake Resort Ningbo provides a great place for travelers to relax after a busy day. Visitors to Ningbo will find that the Landison Dongqian Lake Resort Ningbo is a fantastic accommodation choice.
Ningbo Railway Station and Ningbo Lishe International Airport are located 25km and 30km away respectively. With multiple attractions nearby including Dongqian Lake Xiaoputuo, Dongqian Lake and Youngor Zoo, guests will find plenty to keep themselves occupied.
In their spare time, guests can explore the hotel's surroundings. This Ningbo hotel provides parking on site.
According to our guests, the location of this hotel is one of the best around. This hotel is particularly popular with those traveling with families.